Slide 1
Editable Graphic Designs Collection...
for Offset, Large Format,2D and 3D Laser
& Packaging Layouts
Slide 2
Editable Graphic Designs Collection...
for Offset, Large Format,
2D and 3D Laser
& Packaging Layouts
Slide 2
Editable Graphic Designs Collection...
for Offset, Large Format,
2D and 3D Laser
& Packaging Layouts
Creative Digital Products
This way you can see for yourself all that we have to offer. Schedule Now.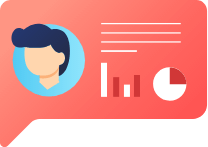 Ready To Use
We provide editable graphic designs in Vector & PSD
We would rather be thought of as a boutique of digital art than a factory which exceeds its capacity.
Professional quality delivered!
We provide HD quality editable designs in CDR & PSD layer files. easy to edit and reusable images
HD
Wall Papers
High quality images
Take a look at our wide range of images
Abhikruti Digi Soft helps businesses of all kinds and creative professionals from all backgrounds create their best work with amazing content and cutting-edge tools all on one platform.
Need any help with downloads?